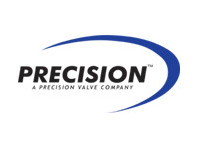 An affiliate of Texas-based private equity firm Peak Rock Capital announced today that it has acquired aerosol valve and actuator manufacturer Precision Valve Holdings Corp. Terms of the deal were not immediately available.
Founded in 1949 by Bob Abplanalp, inventor of the modern aerosol valve, Precision remains a major global producer of aerosol valves and other related dispensing equipment, operating a global network spanning sixteen countries on six continents.
Peak Rock Capital is a private equity and venture capital firm that makes debt and equity investments primarily in industrial and manufacturing companies in North America and Europe.
Said Doug Hind, CEO of Precision, "Precision Valve has been at the forefront of the aerosol valve industry since the Company's inception.  We are eager to work with Peak Rock to execute transformational initiatives and investments, especially in innovation and new product development, as we pursue continued growth in partnership with our customers, suppliers and employees."