We are seeing plenty of regulatory changes around the world, with a growing focus on reducing pollution and ensuring a healthy environment. There are several important regulatory initiatives that are happening in key jurisdictions.
"Zero draft" of global plastic pollution treaty 
On Sept. 4, 2023, the Intergovernmental Negotiating Committee on Plastic Pollution released a draft of the Global Plastics Treaty, which aims to protect human health and the environment. In March 2022, 175 countries agreed to write a global treaty to address plastic pollution and this new document is the next step.
The draft treaty includes a collection of proposals for ways to address the issue of plastic pollution. Some options include:
• Scaling back the use and manufacturing of plastic by having countries set their own reduction targets or meet a global target established in the treaty.
• Phasing out microplastics, such as microbeads, that are intentionally added to products.
• Reducing or eliminating "problematic and avoidable plastic products" such as plastic straws and cutlery.
• Tighter controls on chemicals used in plastic production.
• Taking measures to eliminate the production, sale, distribution, import and export of chemicals and polymers of concern.
• Establishing and maintaining certification procedures and labeling requirements for plastics and plastic products.
• Promoting the reduction, reuse, refill, repair, repurposing and refurbishment of plastic products.
• Establishing minimum required percentages of safe and environmentally sound post-consumer recycled material in the production of plastics.
• Taking measures to foster innovation and to incentivize and promote the development and use at scale of safe, environmentally sound and sustainable non-plastic substitutes.
• Establishing and operating Extended Producer Responsibility (EPR) systems.
• Taking effective measures on safe and environmentally sound waste management at its different stages, including handling, collection, transportation, storage, recycling and final disposal of plastic waste.
The options laid out in the draft are meant to reflect a range of input and views from various members of the treaty. It is yet to be determined if reduction targets and timelines will be set at the national or global level, and if countries will be required or simply encouraged to implement specific parts of the treaty.
EU Commission restricts microplastics
On a related note, the European Union (EU) commission implemented new rules in September 2023 to prevent the release of plastic into the environment by prohibiting the sale of microplastics and of products containing intentionally added microplastics that release tiny fragments when used.
A broad definition of microplastics has been established, covering all synthetic polymer particles below five millimeters that are organic, insoluble and resistant to degradation.
The first measures came into force 20 days after the regulation was published, including a ban on loose glitter and microbeads used for exfoliation in cosmetics. Other restrictions will apply after a longer period of 4–12 years, depending on the complexity of the product and the need for reformulation. This grace period is intended to give affected companies time to phase out microplastics and find suitable alternatives.
Outside the scope of the ban are products that contain, but do not release, microplastics, products that are used at industrial sites and products that are regulated under other EU legislation, such as medicines.
New labeling for 56 fragrance allergens
On July 26, 2023, the EU commission published Regulation (EU) 2023/1545, which amends Cosmetics Regulation (EC) 1223/2009 by adding 56 new fragrance allergens and updating restrictions to certain already-listed substances.
Substances that are considered fragrance allergens must be added to the label of a cosmetic product when present at concentrations greater than 0.001% in leave-on products and greater than 0.01% in rinse-off products. Chemicals such as prehaptens and prohaptens, which can be transformed to known allergens through oxidation or bioactivation processes, are subject to the same labeling requirements. Some examples of new fragrance allergens on the list include menthol, camphor, vanillin, lemongrass oil, eucalyptus oil and rose extract.
Existing entries have also been revised with more up-to-date nomenclature, grouping of similar substances and the inclusion of isomers. For example, previously, only one isomer of limonene was present on the list (d-limonene). The updated list now also includes l-limonene, as well as mixtures of both "d" and "l" isomers.
Regulation (EU) 2023/1545 entered into force on Aug. 16, 2023. The transition period for compliance with the new provisions ends July 31, 2026, for new products and July 31, 2028, for existing products. It is also worth keeping in mind that this list of fragrance allergens affects the required label elements under California's Cleaning Product Right to Know Act (SB 258).
Products sold online face EU regulatory scrutiny
Products sold online across the EU will soon have to undergo inspections to ensure they meet the requirements of the Classification, Labeling & Packaging (CLP) Regulation ([EC] No 1272/2008). The European Chemicals Agency (ECHA) enforcement group will be scrutinizing products as part of the REACH-EN-FORCE (REF)-13 Project to ensure that they comply with the Regulation on the Registration, Evaluation, Authorization & Restriction of Chemicals (REACH) and appropriately communicate the applicable hazards. Inspectors may also check for compliance with restrictions under the Persistent Organic Pollutants (POPs) Regulation and the Restriction of Hazardous Substances (RoHS) Directive and can additionally rely on stricter rules governing online sales, such as the Digital Services Act and General Product Safety Regulation.
REF-13 will be prepared in 2024, with inspections planned for 2025 and reports anticipated to be published in 2026.
Australia completes transition to GHS Revision 7
According to Safe Work Australia, GHS 7 is now the only system to classify newly manufactured and imported hazardous chemicals and prepare labels and safety data sheets (SDS) across Australia. Each State and territory of the Commonwealth has adopted GHS 7 in its Workplace Health & Safety (WHS) laws.
It is not required to re-label or dispose of existing products that were classified according to GHS 3. However, manufacturers and importers of hazardous products must ensure that the SDS follows GHS 7, even if the label does not.
Brazil takes steps to regulate PFAS
In May 2023, Bill PL 2726/2023 was proposed in the Brazilian Chamber of Deputies. The bill would establish a comprehensive national policy for the control of perfluoroalkyl and polyfluoroalkyl substances (PFAS) with the goal of controlling these "forever chemicals" in the environment and encouraging the adoption of sustainable practices in the production of consumer products and services.
The policy consists of measures and instruments for the control, monitoring, surveillance, prevention and remediation of the environmental and health effects associated with PFAS. Federal, State and municipal authorities would have duties with respect to the implementation of the law.
Industries that use PFAS would be required to present annual consumption and disposal reports for concerned substances. There is an emphasis for stakeholders to implement measures to reduce the use of PFAS with the aim of progressively eliminating them from products and manufacturing processes. The proposal also aims to educate the public about the health and environmental risks associated with PFAS and affirm the importance of research into contamination remediation technologies.
Once approved, the proposed law would come into force on the date of its publication.
As always, feel free to reach out to us at Nexreg Compliance Inc. with any global regulatory questions. SPRAY
There is a lot to report on in the sphere of hazardous materials regulations these days and this seemed like an excellent opportunity to do a worldwide update to keep SPRAY readers informed of changes happening in some key global jurisdictions.
Brazil adopts GHS 7th Revised Edition
On July 3, the Brazilian National Standards Organization (ABNT) adopted a long-awaited revision to the Brazilian Globally Harmonized System of Classification & Labeling of Chemicals (GHS) standard NBR 14725, thereby implementing the 7th Revision of GHS.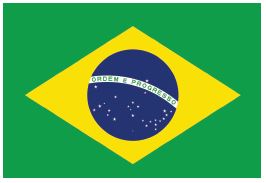 Since Brazil is still using GHS Revision 3, this means that the update will include changes to the Aerosol Hazard classifications. "Flammable Aerosols" Categories 1 & 2 will now be "Aerosols–Category 1" and "Aerosols–Category 2". Additionally, the Aerosol 3 category will be added for non-flammable aerosols. The new "Chemicals Under Pressure" classification will also be adopted.
New hazard classifications and other provisions from GHS Revision 7 will also be implemented with this update. Another notable change will be to the acronym used for safety data sheets (SDS) in the Portuguese language. Currently, the Portuguese acronym "FISPQ" is used, which originates from the European language standing for Ficha de Informações de Segurança de Produtos Químicos. The new acronym for SDS using the Brazilian Portuguese language will be "FDS" for Ficha com Dados de Segurança.
UK to ease GB chemical industry regulatory burden
The United Kingdom's (UK) Dept. for Environment, Food & Rural Affairs (DEFRA) has signed into law long-awaited extensions to UK Registration, Evaluation, Authorization & Restriction of Chemicals (UK REACH) registration deadlines. With the official release of REACH (Amendment) Regulations 2023, companies will have three additional years to submit a full dossier to the Health & Safety Executive (HSE). DEFRA has stated it is committed to exploring the development of an alternative model for transitional registrations to ease the burden on Great Britain's (GB) chemical industry. The updated registration deadlines are based on tonnage as well as hazardous properties and they can be found in the chart below.
The UK Dept. of Health & Social Care (DHSC) recently announced that Annex VIII of Regulation (EC) No 1272/2008 on Classification, Labeling & Packaging (CLP) will be revoked by the end of 2023. Annex VIII, which was inadvertently adopted by the DHSC after Brexit, concerns harmonized information relating to emergency health responses. The change means that GB companies will no longer be required to submit a poison center notification in the harmonized format to the National Poisons Information Service (NPIS). GB companies will need only to submit a voluntary notification by emailing a copy of the SDS to the NPIS.
In the meantime, HSE is expected to continue to maintain a pragmatic and proportionate response to enforcement activities, basing decisions on the level of risk and the unique circumstances of the compliance concern. For the Northern Ireland market, the Annex VIII notification requirements will remain in place.
EU proposals to amend detergents regulation
On April 28, the European Commission published a proposal on detergents and surfactants, amending Regulation (EU) 2019/1020, and repealing Regulation (EC) No 648/2004. The draft regulation would repeal the 2004 detergents regulation and replace it with a modernized version that contains new requirements for anyone manufacturing, importing or supplying detergents in the European Union (EU).
The updated regulation would remove the obligation for an ingredient data sheet for hazardous detergents, replacing it with a new Product Passport requirement. The Product Passport will contain a unique identifier connected to the detergent that will be included in a central European Commission registry set up under the Ecodesign for Sustainable Products Regulation1.
The definition of detergent would be updated to incorporate new products, such as those containing microorganisms. In addition to new provisions for the use of microbes, the revision would also establish rules for refillable detergents and digital labeling. Finally, the changes would address the overlap in requirements to comply with current legislation governing detergents, and requirements set out in the CLP, Biocidal Products and REACH Regulations, specifically when it comes to labeling.
The comment period for the proposal, which is still in draft form, ended in June. The proposed transition period to bring detergents into compliance is 30 months once the new regulation enters into force.
Singapore adopts GHS 7th Revised Edition
Revised GHS standards SS 586–2022 Series: Specification for Hazard Communication For Hazardous Chemicals & Dangerous Goods were released by the Singapore Standards Council on Feb. 6, 2023. Part 2 of the series covers Singapore's adaptation of GHS. Part 3 covers SDS preparation.
The updated standards implement Revision 7 of the GHS. There is a 24-month transition period during which either the 2014 version according to GHS Revision 4 or the updated 2022 standard may be followed in the meantime. From Feb. 6, 2025, hazardous products must be classified according to the updated GHS Revision 7 Singapore requirements.
A new physical hazard—desensitized explosives—has been added, along with new sub-categories for Flammable Gas Category 1 (1A and 1B) and Pyrophoric Gas. When it comes to the Singapore SDS, there are new provisions for identification of nanomaterials, as well as a guide for selecting the masked name and generic name for chemicals that are confidential business information (CBI). SDSs must be reviewed every five years.
Malaysia proposes to adopt GHS 8th Revised Edition
The Malaysia Dept. of Occupational Safety & Health (DOSH) has proposed moving from GHS Revision 3 to Revision 8. The update to the Occupational Safety & Health (Classification, Labeling & Safety Data Sheets of Hazardous Chemicals) Regulations 2013 (CLASS Regulations 2013) is predicted to be finalized some time in 2023. It is not clear what the transition period will be for implementation.
Like Brazil, Malaysia is currently using GHS Revision 3, which means that the aerosol classifications will need to be updated. The Skin Irritation 3 building block, which was previously excluded in Malaysia GHS, will now be adopted. Additionally, sub-categories for Eye Irritation 2A and 2B, as well as Respiratory/Skin Sensitization 1A and 1B, have been added.
We are also anticipating an update to Malaysia's GHS classification list, Industry Code of Practice on Chemicals Classification & Hazard Communication (ICOP). ICOP was most recently updated in 2019 and currently includes mandatory classifications for 662 specified substances.
Health Canada ends animal testing
The Government of Canada recently passed Bill C-47, Budget Implementation Act, 2023, No. 1, which amends the Food & Drugs Act (FDA) in Canada to ban testing of cosmetic products on animals. The legislative update means that as of Dec. 22, 2023, companies will no longer be allowed to test cosmetic products on animals or sell cosmetics that rely on animal testing data to establish safety.
Canada will join the ranks of other global leaders that have already taken steps to ensure ethical cosmetic testing, including Australia, UK, South Korea and all EU countries. Health Canada is working with international committees and organizations such as Economic Co-operation & Development (OECD) and the International Cooperation on Alternative Test Methods (ICATM) to develop, validate and implement effective alternatives to animal testing.
Additionally, Health Canada has launched a new quarterly Workplace Hazardous Products Program (WHPP) newsletter2 to help stakeholders stay up to date with the latest news related to the Hazardous Products Act (HPA),the Hazardous Materials Information Review Act (HMIRA) and their regulations.
The latest newsletter, released in June, includes updates about the new label compliance tool3 on WHMIS.org and a summary of WHPP's engagement activities for the previous quarter. Health Canada also released a summary of questions and answers from the February 2023 webinars and the May 2023 multi-stakeholder workshop on the amendments to the Hazardous Products Regulations; details on how to obtain a copy of the document can be found in the June newsletter.
Feel free to reach out to Nexreg Compliance with any global regulatory questions. SPRAY
---
Europe, as usual, is on the forefront of chemical regulatory developments. There are a lot of upcoming changes to be aware of if you sell products into the European Union (EU). Even if you do not currently deal with European compliance issues, it is good to be aware of what is happening there. Regulatory initiatives that begin in Europe often eventually make their way to North America. For example, we are starting to see implementation of new labeling requirements in the U.S. and Canada in alignment with the European Commission's Regulation on Cosmetic Products (EC) No 1223/2009.
This article, exclusive to SPRAY, provides an overview of some key regulatory developments for hazardous chemicals that are currently happening in Europe.
REACH regulation 
The transition period for the implementation of Regulation (EU) 2020/878 has passed. All Safety Data Sheets (SDS) in the EU must now conform to the revised Annex II criteria as of Jan. 1, 2023. As discussed in my June 2021 SPRAY article, Annex II of EU's Regulation on Registration, Evaluation, Authorization & Restriction of Chemicals (REACH) (EC) No 1907/2006 sets out the requirements for the compilation of SDS in the EU. The revision was carried out to incorporate updated EU requirements for nanoform substances, endocrine disruptors and unique formula identifiers (UFI) into appropriate sections of the SDS. Changes to SDS disclosure and chemical information requirements also need to be considered. EU national authorities have launched REACH-EN-FORCE (REF)-11, which is an enforcement project that will involve inspecting SDS and labels to ensure that chemicals sold in the EU market are compliant. Inspections are being carried out throughout 2023 and the results will be reported in 2024.
The core provisions of the REACH regulation have not been updated for the better part of 20 years. The European Commission planned to update REACH in late 2022 in accordance with Europe's Chemicals Strategy for Sustainability Towards a Toxic-Free Environment. The strategy proposes the development of a horizontal essential use concept to apply across chemical legislation. The overall aim of the concept is to allow systematic decision-making to facilitate the phasing out of the most harmful substances by only allowing them when their use is proven essential for society.
Key topics expected to be addressed in the REACH revision include the essential use concept, registration of polymers and the use of the mixtures assessment factor. However, the update has now been extended to later this year. European Commission officials are facing criticism for delaying the publication of the REACH revision proposal. Members of the European Parliament's Environment Committee have urged for the draft to be completed by Summer 2023 to avoid further delays. We are keeping an eye out for the release of the proposed amendment, which had not yet been published at the time of writing this article.
EU CLP Revisions
On March 31, the European Commission published Amending Regulation (EC) No 1272/2008 as regards hazard classes and criteria for the classification, labeling and packaging of substances and mixtures (CLP Amendment) in the European Journal. The CLP Amendment will incorporate three new sets of hazard classifications into the regulatory scheme for evaluation and labeling of hazardous chemicals distributed on the EU market.
The new classifications include:
• Endocrine Disruptors (ED) for human health or the environment
• Persistent, Bioaccumulative & Toxic (PBT); very Persistent & very Bioaccumulative (vPvB)
• Persistent, Mobile & Toxic (PMT); very Persistent & very Mobile (vPvM).
The deadline for classifying chemicals according to the new hazard criteria, as well as updating SDS and label information, will depend on when the product is first placed on the market and whether it is a substance or mixture:
• New Substances: May 1, 2025
• New Mixtures: May 1, 2026
• Existing Substances placed on the market before May 2025: Nov. 1, 2026
• Existing Mixtures placed on the market before May 2026: May 1, 2028
The motivation for the new hazard categories came about due to evidence suggesting that substances and mixtures with harmful properties were not fully addressed by the existing CLP building blocks and criteria. The CLP Amendment aims to ensure that products are being labeled with appropriate safety instructions based on their inherent hazards. The hope is that this will help encourage manufacturers, importers and downstream users to replace chemicals that have harmful properties with less hazardous substitutes to the greatest extent possible. As one of the deliverables of the Chemicals Strategy for Sustainability, the CLP Amendment establishes legally binding hazard identification of endocrine disruptors and provides criteria and hazard classifications to fully address environmental toxicity, persistency, mobility and bioaccumulation. The new hazard classifications pave the way for identification of the most harmful substances and will enable further legislative initiatives to restrict their use, especially in consumer products, and reduce their impact on human health and the environment.
Other upcoming changes to EU CLP
The Kigali Amendment incorporated Annex F into the Montreal Protocol, adding various hydrofluorocarbons (HFCs) to the list of controlled substances that countries have promised to phase down in production and consumption. According to the current Globally Harmonized System of Classification & Labeling of Chemicals (GHS) classification criteria, chemicals listed in the Montreal Protocol are categorized as hazardous to the ozone layer. HFCs were incorporated into the Montreal Protocol, not because they are ozone depleting substances (they are, in fact, harmless to the ozone layer), but due to their high global warming potential. Therefore, considering them as hazardous to the ozone layer under GHS criteria does not seem to be accurate or appropriate.
The adoption of the Kigali Amendment into GHS has already been discussed at the United Nations (UN) level and is expected to be implemented by 2024. The European Commission is then expected to begin transposing the GHS criteria into EU legislation. The EU is currently exploring different options for incorporating the Kigali Amendment into CLP and could end up including additional measures to be consistent with other EU regulations that are more ambitious than GHS criteria. For example, the CLP criteria for substances that are hazardous to the ozone layer covers all ozone-depleting substances and not those specifically identified in the Montreal Protocol. We could therefore also see some additional greenhouse gases included in addition to those found in Annex F of the Montreal Protocol and there could be other differences in how HFCs are handled under CLP in contrast to the UN GHS.
Additionally, changes to the harmonized classification for titanium dioxide may be on the horizon. Currently, according to Annex VI to CLP regulation (ATP 18), titanium dioxide is classified as carcinogenic in powder forms containing 1% or more of particles with aerodynamic diameter ≤ 10µm, but this classification was annulled in November 2022 by the Court of Justice of the European Union (CJEU). The General Court held that the requirement to base the classification of a carcinogenic substance on reliable and acceptable studies was not satisfied.
France has appealed the court's decision to remove the carcinogen classification from titanium dioxide in certain powder forms. According to French regulators, the CJEU exceeded the limits of its judicial review by conducting its own evaluation and interpretation of the scientific data. The appeal process suspends the courts decision, meaning that the harmonized classification and labeling of titanium dioxide will continue to apply until a decision has been made. At the time of writing this article, there were no further updates about the status of the appeal.
Nexreg is committed to keeping SPRAY readers informed of the latest regulatory updates taking place in Europe and globally. We will be sure to provide updates as new changes to EU hazard communication requirements come into effect. SPRAY
Government of Canada publishes WHMIS 2022, amending Hazardous Products Regulations (GHS, Seventh Revised Edition)
Back in 2021, I wrote an article for SPRAY concerning Canada's proposed amendments to the the Hazardous Products Regulations (HPR) and Schedule 2 of the Hazardous Products Act (HPA), which sets out the requirements for the Workplace Hazardous Materials Information System (WHMIS) in Canada. Two years later, I can finally return to discuss the implementation of this long-anticipated amendment.
On Jan. 4, 2023, Health Canada published the Regulations Amending the Hazardous Products Regulations (GHS, Seventh Revised Edition)1 and the Order Amending Schedule 2 to the Hazardous Products Act2 in the Canada Gazette, Part II.
The purpose of the amending regulations is to align Canada's WHMIS with the Seventh Revised Edition, and certain provisions of the Eighth Revised Edition, of the Globally Harmonized System of Classification & Labeling of Chemicals (GHS). The changes are being implemented to enhance protection of workers by requiring more comprehensive and detailed health and safety information on product labels and Safety Data Sheets (SDS).
The regulations came into force on the date that they were registered, Dec. 15, 2022, which also marks the start of the three-year transition period for implementation. Starting Dec.15, 2025, all Canadian SDS will need to comply with WHMIS 2022.
Changes to aerosol classifications
To align with the more recent GHS revisions, Canada will be doing away with the "Flammable Aerosol" designation in favor of the "Aerosol" hazard categories. In addition to Aerosol 1 and Aerosol 2 classifications for aerosols that are considered flammable, the Aerosol 3 category will now be adopted for non-flammable aerosols. Previously, under WHMIS 2015, aerosol
products were categorized as "Gases Under Pressure." However, alignment with GHS Revision Seven will mean that the "Gases Under Pressure" classification need not apply to products classified as Aerosols. The criteria for determining the Aerosol Hazard category are not changing.
Changes to other classifications
The "Chemicals Under Pressure" Categories 1, 2 and 3 have been adopted from the GHS Eighth Revised Edition. It is worth noting that aerosol products cannot be Chemicals Under Pressure. Additionally, Chemicals Under Pressure are excluded from the Flammable Gases, Gases Under Pressure, Flammable Liquids and Flammable Solids categories.
Chemicals Under Pressure are liquids or solids that are pressurized with a gas at a pressure of 200 kPa or more at 20°C / 68°F, and that are packaged in a container other than an aerosol dispenser. The sub-categorization of the pressurized chemical depends on the mass percentage of flammable ingredients and the materials heat of combustion.
The flammable gas categories have been further sub-divided in accordance with GHS Seventh Revised Edition. New definitions have been added for Chemically Unstable Gas, Flammable Gas and Pyrophoric Gas. Flammable Gas Category 1 is becoming more granular, with new sub-categories that must be considered. Category 1 will be divided into Subcategory 1A and 1B, where Subcategory 1A can also be further subdivided into Chemically Unstable Gas A, Chemically Unstable Gas B and Pyrophoric Gas, depending on the physical properties. Test data takes priority over calculated data for classification. If the calculation method is used and it is determined that the product is a flammable gas, but further subcategorization is not possible, then it is required to take Category 1A as the "worst case" classification.
Test methods
The test criteria for Skin Corrosion have been changed to refer to "at least one animal" instead of "at least one of three animals" to reduce the amount of animal testing required for classification. References to test methods have also been updated, now referring to the most recent edition of the standard. For example, ISO 10156:2010 references have been updated to ISO 10156:2017. Several references from the "Recommendations on the Transport of Dangerous Goods: Manual of Tests & Criteria" have also been revised according to the newest version.
Other key changes
The amendment expands the allowable concentration ranges for hazardous chemicals disclosed on the SDS. In addition to being able to use the "true" concentration or one of the specified concentration ranges, it has been clarified that it is acceptable to use a concentration range that falls "entirely within" one of the concentration ranges set out in the HPR.
Various provisions have been clarified to reflect the intended meaning of the HPR. For example, various health hazard definitions now indicate that symptoms must occur following "exposure to a mixture or substance." Previously, exposure was not addressed in the hazard definitions. The criteria for determining the subcategory of Skin Corrosion and Eye Irritation classifications have also been defined in more detail.
Changes to product labels will be needed in situations where the product classification has changed because of new classification criteria, test methods or the adoption of new hazard classes. Similarly, Section 2 of the SDS will need to be updated with the revised label elements, where applicable. Other updates to the SDS format will include changes to the Section 9 physical properties: The Appearance field is removed; Physical State and Color are added and there is also a new field for Particle Characteristics. The provision relating to transport in bulk has been repealed, and therefore this Section 14 information element becomes optional. The SDS header will also need to be updated to reference the newest version of the regulation.
How to ensure compliance
The good news is that companies will have an additional year to comply with the new requirements compared to the previously anticipated two-year transition period. The Government of Canada has implemented a three-year transitional period ending Dec. 14, 2025. Currently, SDSs and labels created according to both WHMIS 2015 and the new WHMIS 2022 requirements are compliant.
It is recommended to review your SDS for updates to chemical data and classification information at minimum every three years. The implementation of WHMIS 2022 is a good opportunity to check your documentation and ensure that the safety information for your products is up to date and compliant. Many SDS-authoring software providers are diligently working on solutions for the new requirements, which we can expect to see released over the next year. In the meantime, keep in mind that SDSs and labels must be updated within 90 and 180 days, respectively, of "significant new data" becoming available, such as product reformulations that can affect the product safety information.
The WHMIS 2015 Technical Guidance on the Requirements of the HPA and HPR3 has been an invaluable resource to assist suppliers with WHMIS GHS compliance, even detailing the parts of the regulations that are variances in contrast with the U.S.'s OSHA HazCom 2012 requirements for hazardous workplace chemicals. Although we have not heard anything yet from Health Canada about a WHMIS 2022 guidance document, this is something we will certainly be watching out for over the next couple of years as suppliers begin transitioning to the new regulatory scheme. Feel free to contact us at Nexreg for all your WHMIS 2022 compliance questions. SPRAY
---
ECCC finally adopts VOC concentration limits of Certain Products Regulations
In early 2022, Environment & Climate Change Canada (ECCC) published the Volatile Organic Compound Concentration Limits for Certain Products Regulations in the Canada Gazette1. The goal of the Certain Products Regulations is to limit volatile organic compound (VOC) emissions from specific products manufactured or imported into Canada. The regulations were introduced to fulfill obligations according to Canada's 2017 ratification of the Gothenburg Protocol and its amendments, which aim to improve air quality by addressing pollutants, including VOCs, that cause acidification and ground-level ozone. The VOC concentration limits have been in the works since as early as 2005, when stakeholders were first consulted on the Government of Canada's intention to regulate VOC emissions from certain products. The first draft proposal was released in 2008, followed by updated revisions in 2013 and 2019. Nearly 20 years since the initial consultations, the proposal is finally becoming law.
"Certain Products" used in households and by institutional, industrial and commercial consumers will be regulated, including:
• Personal care products
• Automotive and household maintenance products
• Adhesives, adhesive removers, sealants and caulks
• Other miscellaneous products
Schedules 1 & 2 of the regulations establish VOC concentration limits and maximum emissions potential for approximately 130 product categories and sub-categories. The regulations, which apply to Canadian manufacturers and importers, also set out requirements for recordkeeping, product labeling and for any testing analysis, if pursued, to be performed by an accredited laboratory.
Most of the product categories align with California Air Resources Board's (CARB) 2010 version of the Regulation for Reducing VOC Emissions from Antiperspirants & Deodorants and Regulation for Reducing Emissions from Consumer Products. Additionally, certain categories have been aligned with CARB's 2013 Regulation for Reducing Emissions from Consumer Products amendments, including rubber and vinyl protectant; lubricants; footwear or leather care products; laundry pre-wash; oven or grill cleaner; and spot remover.
Two additional product categories not covered under CARB Regulations have also been added: structural waterproof adhesives, which are regulated by the U.S. Environmental Protection Agency and the Ozone Transport Commission, and acoustical sealants, which are specifically needed in the cold Canadian climate. Canada has also adopted higher concentration limits for categories including sealant and caulking products, paint thinner and multipurpose solvent in order to better accommodate Canadian climate or marketplace conditions.
ECCC has incorporated three alternative compliance options into the Regulations for companies that are unable to meet the VOC concentration and emission potential requirements:
1. Permit: Technical or economic non-feasibility
This permit, which is valid for two years and can only be renewed once, grants temporary relief from the regulatory requirements once the limits come into effect. Manufacturers and importers must prove that they cannot technically or economically meet the specifications for their product and provide a plan detailing how the commodity will be brought into compliance once the permit expires.
2. Permit: Products whose use results in lower VOC emissions
A product may exceed the specified VOC concentration limit if, due to the product design, formulation, delivery or other factors, it emits fewer total VOCs than a comparable compliant product when used according to the manufacturer's instructions. To obtain this permit, which is valid for four years with no limit on renewal, the company must provide ECCC with evidence showing that the product's use results in fewer VOCs released than a compliant product in the same category along with an estimate of the quantity imported or manufactured in a year.
3. VOC compliance unit trading system
Companies that exceed the concentration limit for one product may balance their emissions by averaging them with other products with VOC amounts below the required maximums. Compliance units may also be purchased via trading with other companies that have reformulated their products to VOC levels below the limits.
The VOC concentration limits and maximum emissions potentials for certain products come into effect on Jan. 1, 2024. Disinfectants have been granted one additional year for compliance, with VOC limits coming into force on Jan. 1, 2025. Starting next month, on Jan. 1, 2023, companies may begin applying for the alternative compliance options that have been made available in the regulations.
The regulations do not apply to products designed solely for manufacturing or processing purposes or those intended for scientific research. Since the regulations limit manufacture rather than sale of goods, there is no limit on the sell-through of products manufactured or imported prior to the dates coming into force.
ECCC developed a guidance document that will be used by enforcement personnel to assess compliance according to the regulatory provisions—Analytical Methods for Determining VOC Concentrations & VOC Emission Potential for the Volatile Organic Compound Concentration Limits for Certain Products Regulations2. Although there are currently no testing or general reporting obligations, it is the responsibility of the Canadian importer or manufacturer to ensure that products made available on the Canadian market meet the regulatory requirements. Records detailing the quantity and date of products manufactured or imported must be kept in Canada for at least five years; this could pose a challenge for manufacturers that do not have a Canadian place of business. Non-compliant companies are subject to various enforcement actions by the Government of Canada in accordance with the Canadian Environmental Protection Act: Compliance & Enforcement Policy.
Industry stakeholders have raised concerns that the regulations do not provide definitions for any of the product categories. Since the wording of the definitions was not adopted from CARB, this could lead to compliance challenges and confusion around product classification due to the lack of explicit criteria for various product types. ECCC has considered this feedback and noted that verbatim adoption of CARB definitions would not be consistent with Canadian regulatory drafting styles. This is because Canadian regulations are drafted in English and French, so they must have equivalent interpretations in both languages, and because Canada does not define terms that can be found in the dictionary. Although the wording of the product categories in the regulations may not exactly match the definitions used by California, ECCC has taken great care to ensure that the descriptions align in scope and application. The Department reviewed the definitions for all product categories and added precision to most of them to better align with CARB. ECCC has also stated that guidance materials will be provided that clarify the intent to align with CARB definitions.
The regulations indicate that if a product falls into more than one category set out in Schedule 1, then the lowest maximum VOC limit applying to a category in which the product belongs must be applied. Therefore, if there is any doubt as to which category a product falls into, it is advisable to consider the most conservative product group.
Visit the VOCs in Certain Products Webpage3 for more information about the regulations and to find forms for alternative compliance options. As always, feel free to reach out to Nexreg any time for regulatory compliance support; we will certainly be watching out for additional guidance materials that are published on this topic. SPRAY
---
CEPA one step closer to becoming Canadian law
On June 9, the Senate Standing Committee on Energy, the Environment & Natural Resources completed its review of Bill S-5 and voted to strengthen it before returning it to the full Senate. Bill S-5 modernizes the Canadian Environmental Protection Act (CEPA), which aims to prevent pollution and to protect the environment, human life and health from the risks associated with toxic substances.
For the first time in federal law, Bill S-5 would require the government to consider the cumulative impacts of toxins on vulnerable populations and the environment and recognize that every individual in Canada has a right to a healthy environment. To protect that right, the Minister of Environment & Climate Change and the Minister of Health will be required to develop, consult on and publish a Plan of Chemicals Management Priorities within two years.
The multi-year plan will include the evaluation of substances and other chemicals management initiatives such as research, risk assessment and monitoring. The Minister of Environment & Climate Change will also be ordered to publish and maintain a "Watch list" of substances of potential concern. Schedule 1 of CEPA 1999 will be split into two parts. Part 1 includes the highest risk substances that are either persistent and bioaccumulative, or inherently toxic, and for which prohibition will be given priority. Other toxic substances will be added to Part 2 and will continue to be subject to standard risk management actions, such as pollution prevention.
Considering that CEPA has not been updated since the late 1990s, environmental groups have recently been pushing for improvements to better protect public health and the environment. Concerned parties are calling for further improvements to the bill in the House of Commons to address transparency, mandatory labeling of toxic ingredients and shorter regulatory timelines to eliminate dangerous toxic chemicals.
Bill S-5 will return to the Senate for additional debate and a final vote, which if passed, would refer it to the House of Commons. The Senate and the House must approve a bill before it can become law.
Canada bans single-use plastics
Plastic pollution has become a ubiquitous problem in recent years and due to the slow degradation rate of product packaging and other disposable items; we can be regrettably certain that plastic debris already present in our environment is not going anywhere soon. In response to this growing environmental concern, the Government of Canada published final regulations prohibiting manufacture and import of single-use plastics on June 20.
Products covered under the new ban include:
• Checkout bags;
• Cutlery;
• Foodservice-ware made from or containing problematic plastics that are hard to recycle;
• Ring carriers (i.e. those designed to surround beverage containers in order to carry them together);
• Stir sticks; and
• Straws (with some exceptions)
The ban on the import and manufacture of these items, with a few targeted exceptions, will come into effect in December 2022. To provide businesses time to transition to alternatives and exhaust current supply, the sale of specified single-use plastics will not be prohibited until December 2023. Additionally, Canada will be prohibiting the export of plastics in these six listed categories by the end of 2025.
TC proposes dangerous goods registration database
On June 25, Transport Canada (TC) released proposed amendments to the Transportation of Dangerous Goods Regulations (TDGR). The regulatory proposal would require any person who imports, offers for transport, handles or transports hazardous materials to register in a new database and to provide administrative information about their activities related to the handling of dangerous goods.
These changes have come about because previous audits of Canada's Transportation of Dangerous Goods (TDG) Program found deficiencies that were deemed a public safety risk. Among the issues, the Commissioner of the Environment & Sustainable Development (CESD) highlighted that TC did not know who is involved in the handling and transport of dangerous goods in Canada and did not have sufficient information to understand the risks of some products and operations, or the means to collect such information. They also found the TC did not have the tools needed to assess risk and properly evaluate priorities for the risk-based oversight program.
Although TC has developed a risk-based system to prioritize its inspections of TDG Sites operated by persons involved in DG activities, the CESD found in 2020 that the information included in the system is outdated or incomplete. The dangerous goods registration database seeks to solve this problem by ensuring that TC is provided accurate and current data about those involved in dangerous goods activities in Canada.
Registrations would need to be renewed and updated annually and any changes to administrative information would need to be reported within 30 calendar days. There will be a one-year transition period to comply for those who are already involved in transport of dangerous goods in Canada. Those beginning new operations after the amendment comes into force would have 90 days to comply.
The comment period for the proposal ends on Sept. 3, 2022.
Interactive website pilot released
To modernize Canada's regulatory system and enhance regulatory cooperation, the Treasury Board of Canada Secretariat (TBS) is requesting feedback from organizations and individuals impacted by Canadian regulations. A new interactive online platform called Let's Talk Federal Regulations has been released to test new tools available to enhance engagement practices and aid in gathering information that will assist the development of new regulatory policies and initiatives in Canada.
The TBS is planning to post several projects on the Let's Talk Federal Regulations platform to seek feedback on topics including:
• How to improve initiatives to modernize Canada's regulatory system and regulatory processes;
• How Canada's regulatory system can support economic recovery from the COVID-19 pandemic;
• Challenging regulatory processes and barriers that excessively impact trade, economic growth and innovation; and
• Suggestions on potential areas of regulatory cooperation with other jurisdictions to reduce regulatory misalign- ment and barriers to trade.
Each project will have a distinct topic, with tools made available for a specified period of time so that interested parties may submit their views, respond to or comment on proposals and review proposals received.
Check out the platform periodically to see if any projects are of interest to you and share your feedback or suggestions. New projects are expected to be added over the coming months.
Health Canada consults on supply chain transparency
In February of 2022, the Government of Canada announced its intent to enhance chemical ingredient transparency throughout the supply chain and to strengthen mandatory labeling for consumer products such as cosmetics, cleaning products and flame retardants in upholstered furniture.
Environment & Climate Change Canada and Health Canada carried out a series of workshops and interactive events in a policy lab format to collaboratively bring participants together to develop and test innovative solutions. The workshops, which were open to all Canadians, took place during the Spring and focused on how attendees believed the Canadian Government can take action to improve information about chemicals in product supply chains. The next phase of the policy lab will take place this Fall with a focus on refining potential solutions.
The Government of Canada intends to publish a broader strategy in 2023, outlining policy actions that could include new legislation, as well as voluntary or collaborative initiatives. We can expect to hear more about the possibility to require mandatory labeling of certain products by Spring 2023. SPRAY
A global regulatory review
Per- and polyfluoroalkyl substances (PFAS) are a group of synthetic organofluorine chemicals that have been getting a lot of attention lately. My colleague Mae Hrycak barely scratched the surface of this topic in the April 2022 Regulatory Landscape edition of SPRAY. This column will expand on the topic and provide a more in-depth overview of current global PFAS regulatory trends.
Used in a wide range of consumer and industrial applications since the 1940s, PFAS are commonly known as "forever chemicals" due to the strong carbon-fluorine bond that makes them resistant to heat and chemical reactions. Since they comprise such a broad group of chemicals, PFAS can have a wide range of different physical and chemical properties and can exist as gases, liquids or solid polymers. PFAS are easily transported long distances through the environment, and they are not readily degraded, further magnifying their effects on the environment and water systems.
PFAS can now be detected worldwide. Through a field study, scientists recently observed that sea spray pollutes the atmosphere1 with PFAS chemicals in coastal areas. When bubbles containing perfluoroalkyl acids (PFAAs)—a subgroup of the PFAS family—burst at the surface of saltwater, the compounds are ejected as aerosols. Sea spray aerosol particles can travel significant distances in the atmosphere, which suggests that sea spray could be a key route of transport for these persistent chemicals, especially around coastal communities.
Attributes of concern to humans include the bioaccumulation of certain PFAS in organisms, causing toxic effects to reproduction and development. Several PFAS have been demonstrated to cause cancer and some are suspected of having endocrine disrupting effects, although research is ongoing.
Given the concerning properties of this chemical family, it is no surprise that we are seeing regulatory bodies and even some industries around the world begin to aim their attention at controlling the exposure of PFAS to humans and the environment.
EU proposes PFAS ban in firefighting foams
Due to their heat-resistant properties, PFAS have become a common ingredient in fire-fighting foams. This has resulted in many cases of environmental contamination of soil and drinking water in the European Union (EU). The European Chemicals Agency (ECHA) has currently brought forward a proposal2 to restrict all PFAS in firefighting foams in the EU. The goal is to prevent further environmental contamination and mitigate the health risks to humans. ECHA has stated that an EU-wide restriction is justified because the risks posed by PFAS are currently not adequately controlled.
The proposal would ban placement on the market, use and export of all PFAS in firefighting foams with use or sector-specific transition periods that allow time for industry to find suitable replacements. Those still using PFAS-based foams during the transition period will need to ensure releases to the environment are minimized and that any expired or waste foams are disposed of in an appropriate way.
A six-month consultation started on March 23, 2022, which is open for interested parties to give evidence-based comments on the proposal. ECHA also hosted an online info session3 to explain the restriction process and assist stakeholders in taking part in the consultation.
EU moves toward comprehensive restrictions
Several specific, well-known PFAS are already identified in the EU as substances of very high concern (SVHCs) and subject to restriction. These include perfluorooctane sulfonic acid (PFOS), perfluorooctanoic acid (PFOA) and perfluorohexanesulfonic acid (PFHxS). However, since there are so many variations of PFAS, it is not practical to do a substance-by-substance risk assessment.
The EU plans to phase out PFAS for all but essential uses through the "Chemicals Strategy for Sustainability."4 In addition to the proposed fire-fighting foam ban, five European countries (The Netherlands, Germany, Denmark, Sweden and Norway) are working on a restriction proposal that will cover all PFAS in other uses. The proposal is expected to be submitted in January 2023. The risk assessment pertaining to PFAS in firefighting foams is relevant for all PFAS, and thus it will smooth the path towards evaluating the risks in the broader context of chemical utilization.
Ski waxes flagged for Nordic non-compliance
A joint Nordic enforcement project that inspected articles and chemical products for restricted PFAS found that 15 out of 158 products examined exceeded the limits for PFOS and PFOA established in the EU's Persistent Organic Pollutants (POPs) Regulation. Ski waxes were responsible for the most cases of noncompliance, as more than a third of ski waxes tested exceeded the limits, with this product group accounting for 14 out of the 15 non-compliant products. The project also searched for PFAS that are not yet restricted in chemical legislation. PFAS were detected in 65% of articles and 40% of chemical products tested. Many products, such as sport jackets, contained PFOS or PFOA at levels below the limit values, or contained other PFAS.
UK river pollution
Earlier this year, the United Kingdom's (UK) Environmental Audit Committee released a 137-page report on water quality in rivers. In the report, the committee concluded that a "chemical cocktail" that includes PFAS and microplastics is polluting rivers across England, creating a major risk to human health and the environment.
According to the report, PFOS was found in quantities above threshold levels in 46% of English rivers sampled, despite the chemical being prohibited globally under the 2009 Stockholm Convention on POPs. The report recommends that the Dept. for Environment, Food & Rural Affairs (DEFRA) commission a UK-wide survey of emerging pollutants and microplastic pollution in river environments.
The Health & Safety Executive (HSE) is conducting a regulatory management option analysis (RMOA) into PFAS. The call for evidence is now closed and the RMOA is expected in Summer 2022. The UK government is also expected to publish a new chemicals strategy this year.
PFAS added to Prop 65 list; other States pursue rulemaking
Due to industry push-back, PFAS-related legislation at the U.S. Federal level is currently stuck in limbo and significant progress is not expected any time soon. At the State level, it is a different story.
Perfluorononanoic acid (PFNA) and its salts; PFOS and its salts, and transformation and degradation precursors; and PFOA are the latest PFAS to be added to the California Proposition 65 list. Label warnings for these chemicals apply to products sold in the State of California.
Several U.S. States are beginning to implement restrictions to eliminate PFAS in food contact materials (FCMs). New York, Vermont, Connecticut, Minnesota and California have restrictions coming into force between now and 2024. Maine has delayed a similar ban, as regulators seek to first establish access to safer alternatives and ensure that compliance is possible. Additionally, as of Jan. 1, 2022, measures to restrict PFAS in firefighting products are now in effect in Arkansas, California, Illinois and Louisiana.
Canadian PFAS restrictions
In April 2021, the Government of Canada published a Notice of intent to address the broad class of per- and polyfluoroalkyl substances5. In the notice, the Canadian government stated it will continue to invest in research and monitoring of PFAS. It will also collect and examine information

on PFAS to inform a class-based approach and review policy developments in other jurisdictions. In addition, it plans to publish a state of PFAS report in 2023, summarizing relevant information on the class of PFAS. Stakeholders are encouraged to provide feedback on the intent to address PFAS as a class, including any challenges or opportunities they foresee.
Environment & Climate Change Canada (ECCC) is expected to release a proposal to update the Prohibition of Certain Toxic Substances Regulations, which will involve new or additional limits on specific PFAS such as PFOS, PFOA and long chain perfluorocarboxylic acids (LC-PFCA). ECCC is now aiming for a late 2022 release for the proposal.
PFAS regulatory outlook
As PFAS continue to make headlines and pick up new restrictions around the world, they are also receiving increased attention from the public. Consumers are more aware than ever of the negative effects that can be caused by these "forever chemicals" and they will be on the lookout for products boasting safer alternatives.
We are beginning to see industries fold to the pressure of public health campaigns for safer products. For example, Restaurant Brands International (RBI)—parent company of fast-food chains Burger King, Popeyes and Tim Hortons—has recently announced that it will phase out PFAS from its food packaging by 2026. Other fast-food companies have been making similar commitments.
From retailer bans to new government strategies to phase out PFAS, the market will need to adapt and find new chemical alternatives. The reign of PFAS must come to an end to mitigate the human health and environmental hazards posed by this pervasive chemical family.
For more on PFAS and aerosol products, please turn to p. 8 of the Jun 2022 issue of SPRAY.
SPRAY
——————————————————————————————————————————————————–
During these cold winter months in Canada, many of us often imagine ourselves enjoying the sunny skies and beautiful beaches of South America and Central America. Some of our friends and family members even book trips there to escape the grips of Old Man Winter, away from the continuous snow and chilly wind. This year is a good time to start thinking about the regulation changes taking place in these Latin American countries. While the Globally Harmonized System of Classification & Labeling of Chemicals (GHS) may not be the most exciting reading material for the beach, the rest of us at home can get a hot drink and imagine ourselves in a warmer place.
Chile releases official list of substance classifications
In the December 2021 edition of International Regulatory Influences, my colleague, Cassandra Taylor, discussed Chile's recent implementation of the GHS under Decree 57 of 2019, Regulation on Classification, Labeling & Notification of Hazardous Chemicals & Mixtures. An important

update to that issue includes Chile's Ministry of Health publication for its anticipated list of official substance GHS classifications. The data from this list is expected to be used as a minimum reference during substance classification determination by manufacturers and importers. Currently, we estimate that the list has over 4,000 substances present and it's expected to grow over time; it is therefore a good idea to frequently check for changes, especially since the Ministry will review the list at least every two years. The Chile GHS classifications list may not yet be in all major databases either, so you may need to check the list manually for the time being to ensure the data is considered when authoring a Safety Data Sheet (SDS) or GHS label. Most list entries include the Chemical Abstract Service (CAS) number for easy searching, and chemical names are given in Spanish, which will be helpful for inclusion on the Chilean documents.
Beyond the GHS hazard category and code for the substances, the publication also includes specific concentration limits (SCLs), multiplying (M)-factors, acute toxicity estimates (ATEs) and other appropriate notes (for example: N, P) for consideration. Chile's list itself does not include the meaning of the notes but they can be acquired in the Resolution 777 (August 2021) publication that announced approval of the official substance classifications. The content of the list appears to follow Europe's Classification, Labeling & Packaging (CLP) Annex VI harmonized entries, although there could be some deviations, so be sure to confirm the information when classifying products for GHS in Chile.
Substances that are not specified on the official list should be evaluated by the manufacturer for hazards under the Decree 57/2019 classification criteria. The current list is available here.
Any company that manufactures or distributes industrial use substances in Chile will now need to ensure its SDS and workplace labels meet GHS compliance, as the deadline passed last month in February 2022. Non-industrial use substances, industrial use mixtures and non-industrial use mixtures will have additional time to meet compliance with dates of 2023, 2025 and 2027, respectively. It is hard to believe, but Feb. 9, 2023, is less than a year away! Suppliers of non-industrial use substances who have not already done so should start planning their GHS conversion now.
We can expect another joint publication from the Ministry of Health and the Ministry of Environment this year in regards to risk assessment criteria for future chemical notifications. There is speculation that this could come out sooner than the 18-month deadline of August 2022.
Brazil GHS amendments are coming
The GHS has been implemented

in Brazil since 2009; however the Brazilian Association of Technical Standards (ABNT) published its draft GHS amendment in October 2020, called the NBR 14725: Chemicals–Information about Safety, Health & Environment–General Aspects of the Globally Harmonized System (GHS), Classification, SDS & Labeling of Chemicals. This regulation update will move Brazil to the 7th revised edition of the United Nations GHS Purple Book. Given that the 3rd revised edition of the GHS is currently being followed, this means that Brazil will soon implement the category Aerosol 3, non-flammable aerosol hazard classification. The gases under pressure categories will no longer need to be included for aerosol products. Another anticipated change is the creation of just one all-encompassing regulation instead of the four separate parts that currently outline Brazil's GHS terminology, classification, labeling and SDS criteria.
We expect the revised draft regulation to be released for comment sometime in 2022. Once the next round of public comments is received, the amendment will be finalized, followed by a two-year implementation phase.
Costa Rica GHS implementation end date approaching
This year marks the end of the transition period for Costa Rica's GHS implementation. Under the Executive Decree No. 40457-S, Technical
Regulation RTCR 481:2015 Chemical Products: Hazardous Chemical Products Labeling, the country had five years to update SDS and labels for hazardous chemical products to the new format by the deadline of Dec. 30, 2022. This regulation has adopted the full hazard classification and SDS communication requirements from the 6th revised edition of the GHS. Unlike in many other countries, the newly adopted GHS did not specify separate transition periods for substances and mixtures in Costa Rica. Additionally, the Executive Decree No. 40457-S, Technical Regulation RTCR 478:2015 Chemical Products: Hazardous Chemical Products, Registration, Import & Control was also published in 2017 and the two regulations complement each other. Potentially dangerous chemical products require registration and must have a GHS-compliant SDS.
It is noteworthy that haza
rdous product labels in Costa Rica must specify the dangerous ingredients along with the concentration (%), and the statements "In case of poisoning consult a doctor and provide this label" and "Keep out of reach of children" in bold font, among other standard label elements. Of course, the documents must be in the official language of Spanish.
Both regulations outline many exempt product types, including, but not limited to: raw materials for medicines, raw materials for cosmetics, raw materials for food, pesticides for domestic and professional use and food additives.
GHS status of other countries
While researching the GHS status of other Latin American countries, it has become clear that few have been able to implement such regulations in the past several years. While Chile and Colombia were able to pass their new GHS legislations in 2021, many other countries' regulations remain in consideration or in a draft phase from previous years. Perhaps the COVID-19 pandemic has forced the authorities of these countries to set other priorities beyond their SDS regulations. We are hopeful that 2022 will usher in a new era where hazardous chemical control can become a focus again. Nexreg will be sure to update SPRAY readers with any new developments that take place this year. SPRAY
The Globally Harmonized System of Classification & Labeling of Chemicals (GHS) was developed by the United Nations (UN) to address classification of chemicals by hazard type and propose harmonized hazard communication elements, including labels and safety data sheets (SDS). Despite its name, the GHS is neither completely "global" nor "harmonized" due to the varying implementation approaches enacted by governments around the world. However, GHS does provide a basis for harmonization of rules and regulations on chemicals at a national and international level, which is an important factor in trade facilitation.
This column discusses the latest edition of UN GHS, as well as recent implementation steps taken by some key jurisdictions around the world. While some countries move to implement their first iteration of GHS, others are adopting newer revisions of the system to provide increased worker health, safety benefits and protection.
UN releases 9th Revision of GHS
On Dec. 11, 2020, the Committee of Experts on the Transport of Dangerous Goods & on the Globally Harmonized System of Classification & Labeling of Chemicals adopted a set of amendments to the 8th revised edition of the GHS. The amendments include updates to Chapter 2.1 (Explosives) to better address explosion hazards when products are not in their transport configuration. Other changes include the revision of decision logics, changes to the classification and labeling summary tables in Annex 1, as well as the revision and further rationalization of precautionary statements. References to the Organization for Economic Cooperation & Development (OECD) test guidelines for the testing of chemicals in Annex 9 and Annex 10 were also updated.
The 9th revised edition of GHS, which incorporates these amendments, is currently available for consultation purposes in English and French on the UN Economic Commission for Europe (UNECE) website. The other four official UN languages (Arabic, Chinese, Russian and Spanish) are expected to be posted as they become available.
Chile implements GHS & chemical registration requirements
On Feb. 9, 2021, Chile's Ministry of Health published Decree 57 of 2019, Regulation on Classification, Labeling &

Notification of Hazardous Chemicals & Mixtures. This new decree marks the formal implementation of GHS in Chile as well as a new chemical reporting system, each with established implementation timelines. Although the decree references the UN Purple Book (a GHS guidance document), it is not based on a specific version of GHS. Product types that are excluded from GHS provisions include hazardous waste, medical devices, pharmaceutical products, food additives and animal feed. The Ministry of Health plans to publish an official list of chemical classifications for substances that will specify the hazard classes and categories. In the future, these official substance classifications will need to be taken into consideration when assessing the hazards of products sold in Chile.
Manufacturers and importers will be obligated to submit a notification to the Chilean government when quantities of a hazardous substance meet or exceed one ton per year.
The deadlines for implementation of GHS in Chile are as follows:
• Substances for industrial use: Feb. 9, 2022
• Substances for non-industrial use: Feb. 9, 2023
• Mixtures for industrial use: Feb. 9, 2025
• Mixtures for non-industrial use: Feb. 9, 2027
Deadlines for registration will come into effect two years after the GHS implementation dates specified above. For example, registration of substances for industrial use will be required by Feb. 9, 2024. Chemical registration is not required for active ingredients in pesticides for agriculture, health and home use.
Columbia moves forward with workplace GHS implementation
On April 7, 2021, Columbia's Ministry   

of Labor published Resolution 0773/2021, defining the actions that employers must take to implement GHS in the workplace. Implementation of the GHS 6th revised edition was approved in 2018 by Decree 1496/2018 and will proceed based on the timelines established under Resolution 0773/2021.
The transition period for implementation depends on the type of product and the deadlines are as follows:
• Pure chemical substances and diluted solutions: April 7, 2023
• Mixtures: April 7, 2024
Labels and SDS must be in the Spanish language and classified in accordance with Revision 6 of GHS. Employers are required to review the data that SDS and label information is based on every five years, at minimum. The SDS must also include a local or toll-free 24/7 emergency phone number.
According to Resolution 0773/2021, label sizes for containers should align with EU Regulation (EC) No 1272/2008 and be proportional to the size of the container. Components contributing to acute toxicity, skin corrosion or severe eye damage, reproductive toxicity, mutagenicity, carcinogenicity, specific target organ toxicity or skin/respiratory sensitization must be identified on the label.
Australia moves to GHS Revision 7
On Jan. 1, 2021, the two-year transition period for updating from the 3rd edition to the 

7th edition of GHS in Australia began. By 2023, GHS Revision 7 must be used to prepare SDS and labels of hazardous chemicals in Australia.
The key changes involve product classification updates:
• "Flammable aerosols" hazard class becomes "Aerosols" and a new hazard category for non-flammable aerosols is added (Category 3)
• A new physical hazard is being introduced for Desensitized Explosives: Categories 1–4
• Flammable Gas 1 will be divided into Category 1A and 1B and three new flammable gas categories are added:
■ Pyrophoric gas
■ Chemically unstable gas A
■ Chemically unstable gas B
• All Category 2 Eye irritants, including the formerly exempt Category 2B, will now fall under the definition of "hazardous chemical" under the model Work Health & Safety (WHS) laws
There are no major changes to the format of the SDS itself.
New Zealand moves to GHS Revision 7
On April 30, 2021, New Zealand implemented the 7th revised edition of GHS as its official workplace hazard
classification system. SDS and labels for new hazardous materials must now be authored according to GHS Revision 7. There is a four-year transition period to update existing labels and SDS to comply with the new classification requirements; this ends on April 30, 2025.
As with the changes for Australia, the new requirements in New Zealand are primarily concerned with the hazard classifications. Revision 7 of the Purple Book applies for classification purposes, except for building blocks that are not adopted in New Zealand, such as the Acute Toxicity 5 and Skin Irritant 3 categories.
There are some differences in the classification cut-offs for New Zealand in comparison to the Purple Book—specifically, the deviations that affect the Skin & Respiratory Sensitizer, Specific Target Organ Toxicant, Carcinogen and Reproductive Toxicant classifications.
Previously, New Zealand managed hazardous substances under several different pieces of legislation. The key regulation was the Hazardous Substances & New Organisms (HSNO) Act, which set criteria that designate a substance as hazardous and assign it an HSNO hazard classification number. The HSNO number determines the nature and level of its conditions of use.
Companies were formerly required to use HSNO classifications on SDS and labels and could additionally choose to include the GHS format. Now, for the first time, the HNSO numbers have been converted to equivalent GHS classifications. All Pre-2021 HSNO classification codes have been revoked, except hazards to the terrestrial environment for agrichemicals, which do not have a GHS equivalent and comprise the following categories:
• Hazardous to soil organisms (9.2A, 9.2B, 9.2C, 9.2D)
• Hazardous to terrestrial vertebrates (9.3A, 9.3B, 9.3C)
• Hazardous to terrestrial invertebrates (9.4A, 9.4B, 9.4C)
• Designed for biocidal action (9.1D)
if you sell hazardous products in Chile, Columbia, Australia or New Zealand, we suggest taking note of the implementation deadlines for the new regulations in each country. This way, you can plan ahead to prepare for any new obligations and ensure that your documentation remains compliant. SPRAY
The global regulatory landscape is constantly evolving to meet the needs of different groups, such as industry, workers and consumers. The needs of different groups, such as industry, workers and consumers. As new health and safety information becomes available, countries must adapt to ensure that product users and producers alike are given the tools and information required to use hazardous chemicals safely and effectively. This column will provide an overview of recent key regulatory updates in several Asian jurisdictions.
China introduces exemption for imported cosmetic animal testing
On March 4, 2021, China's National Medical Products Administration (NMPA) released the finalized Provisions for Management
of Cosmetic Registration & Notification Dossiers. Effective May 1, 2021, "general" cosmetic products can now be imported into China without having to first be tested on animals. Chinese regulations distinguish between "special-use" and "general" cosmetics. Special-use cosmetics include products such as hair dyes, hair perming products, sunscreens and cosmetics "claiming new efficacy." All other products complying with the definition of cosmetics given by the Cosmetic Supervision & Administration Regulation (CSAR) are classified as "general" cosmetics.
According to the final rule, two documents must be provided in order to benefit from the exemption:
1. A good manufacturing practices (GMP) certificate of compliance issued by a competent authority of the country of origin; and
2. Results of the product's safety assessment, confirming that the products are safe to use.
In addition to the above requirements, there are a few exceptions when general cosmetics will still require testing on animals for import into China:
• Products that claim they are intended to be used on children/infants;
• Products using new cosmetic ingredients (as defined by the Chinese regulations) during the compulsory three-year monitoring period; and
• Instances where the notifier, importer or manufacturer is listed as a key supervision target according to the results of the quantitative rating system established by the NMPA.
Although there are still some restrictions, this is a good step forward in terms of increasing the accessibility of cruelty-free products in the Chinese market.
South Korea looks to expand definition of existing substances under K-REACH
Earlier this year, South Korea's Ministry of Environment consulted on a plan to expand the definition of existing substances under K-REACH.
The Act on Registration & Evaluation of Chemicals (K-REACH, also known as ARECs) regulates the designation of hazardous chemical substances in South Korea through registration and evaluation. K-REACH mandates that new chemical substances be registered or notified before production or import. Existing chemical substances need to be registered when the production or import volume exceeds one ton/year.
Existing substances are currently defined under K-REACH as one of the following:
• Chemical substances publicly notified by the Minister of Environment in consultation with the Minister of Employment & Labor, which were domestically distributed for commercial purposes in South Korea prior to Feb. 2, 1991; or
• Chemical substances publicly notified by the Minister of Environment for which, after Feb. 2, 1991, a hazard assessment has been conducted pursuant to the former Toxic Chemicals Control Act.
The draft amendment, which was published on March 2, 2021, adds three new criteria to the definition of existing substances:
1. Isomers of an existing substance;
2. Hydrates or anhydrides of an existing substance; and
3. Reaction products consisting of two or more existing substances.
In cases where an existing chemical substance was notified as a specific isomer, the new definition excludes isomers of the already-notified substance. This means new isomers of an existing substance will still need to be notified if the original substance was a specific isomer rather than mixture of isomers or unspecified. Additionally, reaction products would only be considered "existing" in cases where separation of individual components is technically difficult and therefore the product is distributed on the market as a mixture.
There are currently more than 43,000 substances on the Korea Existing Chemicals List (KECL). This amendment would further expand the group of chemicals considered for listing and therefore distribution in South Korea.
Japan sets preliminary schedule for mandatory SDS, labels
Japan's Ministry of Health, Labor & Welfare (MHLW) is planning to expand the number of hazardous chemicals that are required to have Safety Data Sheets (SDS) and labels under its
Industrial Health & Safety Law (ISHL).
The ISHL requires suppliers to prepare an SDS and label for substances listed in Table 9 of the cabinet order of the ISHL, which currently identifies 633 substances. An SDS and label must also be supplied for mixtures containing designated substances above the applicable cut-offs found in Table 2 of the Ordinance of ISHL.
On Feb. 26, 2021, MHLW published a preliminary five-year schedule outlining the plan to add several hundred new substances to Table 9 each year for the next three years.
According to the interim report from MHLW's twelfth management of chemical substances in the workplace study group, approximately 700 new substances per year will be added for the first three years. This is followed by a transitional period of two to three years for the new substances.
Additional substances to be listed in Table 9 will be prioritized according to the Globally Harmonized System of Classification & Labeling of Chemicals (GHS) categories assigned by the MHLW, Ministry of Economy, Trade & Industry (Meti) and the Ministry of Environment (MoE). The preliminary schedule appears in the chart at bottom left.
As the table shows, substances classified as GHS Category 1 carcinogens, mutagens and reproductive toxicants (CMRs) will be prioritized for listing this year. These will then be followed by substances with other Category 1 GHS health hazards in 2022 and other hazardous substances in 2023.
Japan GHS chemical classifications are published on the National Institute of Technology & Evaluation (NITE) website as a reference for companies preparing hazard communication documentation. In April, NITE introduced the GHS Mixture Classification & Labeling Creation System (NITE-Gmiccs) web tool to help companies search for GHS classifications and create labels.
Thailand to publish 5th revision of Hazardous Substance Act
Thailand's Ministry of Industry (MoI) has approved a fifth
 revision of the Hazardous
Substances Act, the country's main chemical control law. The updated regulation, which is anticipated to be published sometime this year, will expand the hazardous substance notification requirements in Thailand.
The new revision is expected to include draft amendments to notification on the declaration of List 5.6 hazardous substances and notification for R&D exemption BE 25XX.
Under List 5.6, the reporting requirements will shift from focus on a product to a single substance. Currently, companies must notify the Dept. of Industrial Works (DIW) if the total accumulated quantity of hazardous substances in all products they manufacture or import exceeds one (1) ton per year. This will change to a requirement to notify if the total amount of a single substance or single mixture exceeds one (1) ton.
The amended notification for R&D exemption will replace the existing MoI Notification on R&D Exemption BE 2559. Anticipated changes under BE 25XX include the following:
• Expansion to include education, testing and analysis;
• Notification and registration for Type 2 (flammable) substances will not be required;
• Licensing and registration for Type 3 (oxidizing agent or peroxide) substances will not be required;
• Substances will need to comply with UN GHS; and
• Exemptions will be valid for six months and are non-renewable.
We will be sure to keep you in the loop as new hazard communication requirements are implemented in Asia and around the world. SPRAY