Precision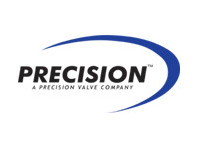 Global announced that James Taylor has been appointed U.S. Director of Sales. Taylor will be based in Greenville, SC and will report to Precision's Chief Commercial Officer, Markus Raab.
Taylor previously served as a Commercial Development Manager for Jindal Films Americas LLC, a global leader in the development and manufacturing of specialty films. In this role, Mr. Taylor oversaw the implementation of comprehensive go-to-market strategies for newly developed and engineered films.
Raab said, "We are delighted to welcome James to the Precision team.
James' deep experience serving similar customer bases and markets, in sales and business development roles, make him an especially strong fit to lead our sales efforts. In particular, we look forward to leveraging James' expertise and relationships to grow Precision's footprint in an opportunity-rich global marketplace, with a focus on the North American market."
Prior to Jindal Films Americas, Taylor developed and commercialized numerous packaging and labeling products at Printpack Inc., one of the largest flexible and rigid packaging converters in the U.S. Taylor holds a Bachelor in Business Administration from the University of Georgia and a Master's in Business Administration from Oglethorpe University in Atlanta, Georgia.